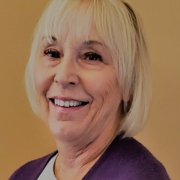 Bio
Kathryn Williams has a long history of advocacy for women and children beginning in 1994 when she began her work in the non-profit sector.  Kathryn became a well-known lecturer on domestic violence awareness and education, providing training to members of law enforcement, medical professionals, dispatchers, cosmetologists and students.  In 1995 she developed and implemented a program for high school students on dating violence, which was featured extensively in local media, as well as on CNN both nationally and internationally.
In 1997 Kathryn began her work with CASA (Child Advocates) where she advocated for 14 children and supported the agency as a member of the Board of Directors.  During her 11 years on the Board, she served as Treasurer, Secretary, Vice Chair and three years as Board Chair. In addition to her other duties,  Kathryn devoted herself to fundraising and led numerous event committees.  Those events helped to garner close to a million dollars in valuable donor dollars.
In 2011 Kathryn helped to create the Los Gatos/Monte Sereno Police Department's Victim Services Unit.  She and other members of the unit serve citizens of Los Gatos and Monte Sereno who are victims of crime or suffer a traumatic event that requires police intervention.  She has been called to the scene to offer support and resources to victims and their families who have experienced homicide, suicide, , domestic violence and sudden or accidental injury or death.   In 2013, as head of the unit, Kathryn traveled to Philadelphia with Chief Scott Seaman to accept the International Association of Chief's of Police 2013 Excellence in Victim Services Award.
In 2014 Kathryn began her own 501(c)3 non-profit called Table for Three.  She and local restaurateur, Brenda Hammond, support other non-profits with their yearly event, Star Chefs and the Wines and Spirits They Love.  Through the participation of local, well-known chefs, vintners, breweries and spirit companies, the event attracts upwards of 350 guests who enjoy an evening of fine food and drink while bidding on high quality live auction items.  Since 2014 Table for Three has sponsored Martha's Kitchen, Silicon Valley Children's Fund and in 2018 will produce the event for Uplift Family Services.
Kathryn is a member of the Children's Issues Committee of the Santa Clara County Domestic Violence Council.
A long time resident of Saratoga, Kathryn spends her free time with her five grandchildren.  She says they make her laugh every day.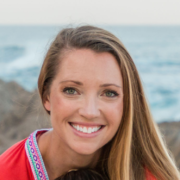 Bio
Emily was born and raised in Los Gatos. She graduated from Duke University in 2004, and Santa Clara School of Law in 2010. After having her first child in 2011, she pivoted from law into HR, and has been working at local tech companies ever since, including Google, SurveyMonkey, and her current company, Signifyd, which is located in San Jose. At Signifyd, she is a member of the executive leadership team and oversees HR and Recruiting globally. Her husband is also a lifetime Los Gatos/Saratoga resident, and they live with their two children, a daughter and a son, in Los Gatos. Emily is passionate about helping women and particularly children that are impacted by addiction, and trying to break the family cycle of addiction.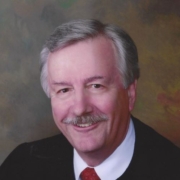 Bio
Hon. Patrick E. Tondreau was appointed to the Superior Court of Santa Clara County in 2002. He was a judge in Juvenile Court from 2006 until 2019, serving in both the Dependency and the Juvenile Justice Court. He was the Presiding Judge of Juvenile Court from 2008 until 2018, and Supervised the Juvenile Justice Division from 2008 until 2017.
He served as a member and Chair of the Juvenile Court Judges of California, and was a member of the Family and Juvenile Advisory Committee of the Judicial Council. He chaired a statewide Task Force on Juvenile Competency and a Task Force on Dually Involved Youth. He served as the Dually Involved Youth Judge and chaired it's Executive Committee from 2008 until 2019. He served on numerous committees, projects and task forces, including the Santa Clara Co. Human Traffic Commission and the Mayor's Gang Prevention Task Force.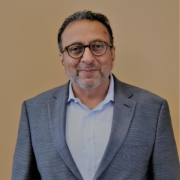 Bio
Shabber Jaffer is a senior executive with over 25 years of finance and operational experience with large corporations and technology start-ups. He actively invests in early growth companies and in commercial real estate. Shabber has a Bachelor's Degree from Bangalore University and an MBA from Kansas State University. He seeks to apply his business and financial acumen to non-profit organizations with social causes. Shabber and his wife live in Los Altos, and enjoy adventure traveling. He is also an avid soccer and basketball fan.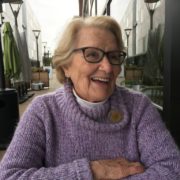 Bio
Dr. Forbes had been in practice of Psychiatry for the past 45 years. She has served as Medical Director of Partial Hospital Program and as Medical Director of In-Patient Psychiatry at Good Samaritan Hospital, San Jose, CA.   As the first woman Chief of Staff at Good Samaritan Hospital, she had further administration leadership experience.
After her Psychiatry Residency at Stanford, she served on the Stanford Adjunct Clinical Faculty for approximately 30 years and is an Adjunct Clinical Associate Professor, Emeritus.
She is passionately interested in eliminating stigma and prejudice associated with drug abuse, mental health issues and also, effects of these medical issues on children and family.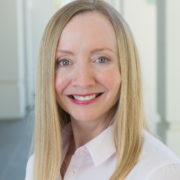 Bio
Michelle Whitman is the Senior Vice President of Global Marketing for Robert Half, a position she has held since June 2015. Prior to this role, she served as the Vice President of Marketing and Public Relations for Robert Half's international operations in 20 countries around the globe. Michelle has a distinguished track record built over 20 years of creating and delivering successful global marketing and branding strategies in both the professional services and consumer goods industries. She joined Robert Half in 1999, and over the course of her career, she has held a variety of marketing roles with major corporations. Michelle graduated from The College of Saint Rose with a bachelor of science in Marketing.
Bio
Sean Finigan has over 10 years working experience for the Catholic Community Foundation of Santa Clara County. Most of his time was as Data Administration and Business & Finance Analyst. His current job title is Operations Manager, whose responsibilities include organizational effectiveness, process improvements, and leadership over the financial functions.
He has a passion for accounting and non-profits. After graduating from Bellarmine College Prep in 2001, he attended DeAnza College where he got a certificate of achievement-advanced in Accounting.  He prefers to serve in the background, and gained his passion for charity and numbers from his father.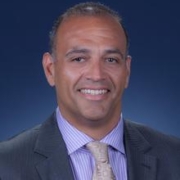 Bio
Jaime Chavez is a Client Development Manager for Boston Private, his area is the South Bay Market based in San Jose. In his new role he will be responsible for growing the market share along with increasing brand awareness for Boston Private.
Prior to joining Boston Private, he held leadership positions with City National, GE and BofA. Jaime will continue his volunteer work with Boys & Girls Clubs of Silicon Valley, Rotary Club of San Jose, and Parisi House on the Hill just to name a few of his other commitments.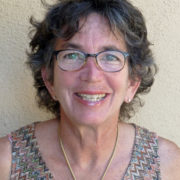 Bio
Elaine Sulzberger has over 25 years of experience in high technology finance.  She earned her bachelor of science degree in Individual and Family Studies from The Pennsylvania State University and a master's degree in finance from San Jose State.  For 10 years, Elaine was an advocate for a youth in the foster care system.  She was the board chair and secretary of Child Advocates of Silicon Valley and serves on the board of TACO- Terrible Adult Chamber Orchestra).  When not working or volunteering, Elaine enjoys riding a tandem bicycle with her husband.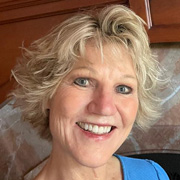 Bio
Kathie Heidenreich was born in Chicago and moved to California when she was 7 years old. She graduated from the San Bernardino College of Medical and Dental Assistants in 1971 and the Ganaye Aesthetics Academy in San Jose in 2000. She has been involved in philanthropy for many years and currently serves as Vice President of the Heidenreich Foundation, which she started with her husband Gary. She was President of the USA Board of Directors for Casa de Melagros Orphanage in Peru from 2009 to 2012 and President of the Silver Creek Valley Country Club Women's Club in San Jose from 2013 to 2021. She loves working with children to help them further their education and her hobbies include studying math, science and history, and reading, crocheting and drawing.