Jennifer is Grateful for Parisi House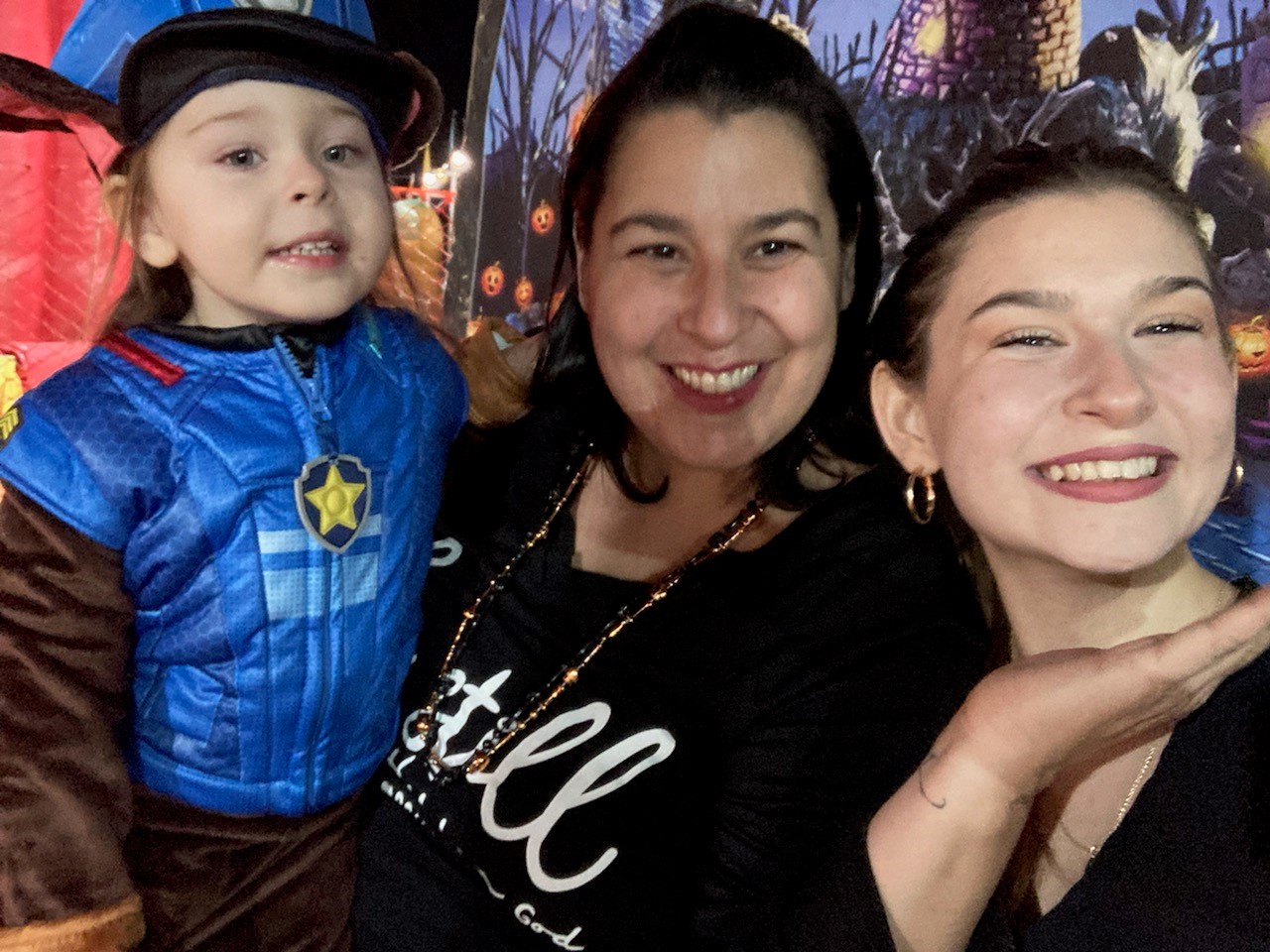 Jennifer is looking forward to Mother's Day this year. She will spend it with her two daughters, 3-year-old Adelaide and 17-year-old Mia. At 43, she is finally where she wants to be – living in an apartment with her girls and back in school.
"I owe a lot to Parisi House," she says. "I had so many angels there helping me navigate my recovery. Even though I did the work, the support was critical. They taught me what I needed to do and now I'm doing it. I'm working my steps, I'm going to meetings and counseling. It feels so good to be sober."
Back in 2021, Jennifer was using alcohol and methamphetamine to dull the pain. She says she was in a toxic relationship with her daughter's father, and she didn't know where to turn. Her family was not supportive and Jennifer was about ready to give up.
"When I told my family about the domestic violence, they acted like I was crazy," she adds. "I was so exhausted by that point. I started thinking maybe I'm just not meant to be here. But I knew my kids needed me, so I had to do something. I think Parisi House may have saved my life."
When she first arrived at Parisi House in November 2021, Jennifer was scared, but she was grateful that Adelaide could be with her.
"I missed Mia, but I was so happy to have Adelaide with me," she says. "It gave me a chance to bond with her. I realized I hadn't been fully present with her up until that point. I loved the structure and routine at Parisi House, and it was good for my daughter. I got a lot out of the classes, and the staff was amazing."
One routine she particularly appreciated was nap time. She didn't think her daughter would do it at first, but Adelaide settled right in. It was a routine Jennifer kept after the two went home.
Jennifer says she learned about boundaries at Parisi House, which was important for her recovery. "I did not realize I had such porous boundaries," she adds. "I also learned a lot about self-care and emotional regulation."
She says that over the years, she had suppressed so many emotions and it all started coming out when she was at Parisi House. "I felt so lost and broken inside," she says. "Just learning how to identify my emotions was huge. My counselor taught me how to sit with my emotions, how to ground myself. I also learned healthy coping skills at Parisi House."
Jennifer and Adelaide spent three months at Parisi House getting the care and support they needed. They moved into transitional housing when they left, and then finally into an apartment of their own.
Today Jennifer is attending San Jose City College to become a certified addiction treatment counselor. She is enjoying life with her two girls and taking it one day at a time.
"It feels really good to have my girls with me," Jennifer says. "That alone will make Mother's Day special."